UV 3220 Pro New Flatbed 3D Digital Uv Printer For Glass Printing
Product Detail
Parameters
Feedback now
UV 3220 Pro New Flatbed 3D Digital UV Printer For Glass Printing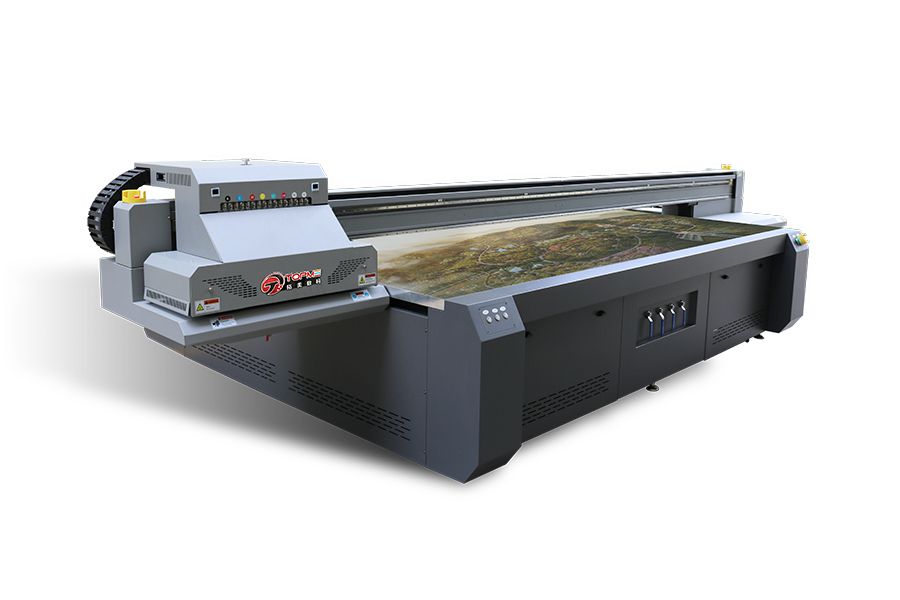 Topme Digital uv printer can customize various kinds of uv printers for different products printing, Digital uv printer can be done on any kind of materials with beautiful results: glossy, embossed or matt colors,its wide usage for industry and in house decoration series …

UV3220 Pro Uv flatbed printer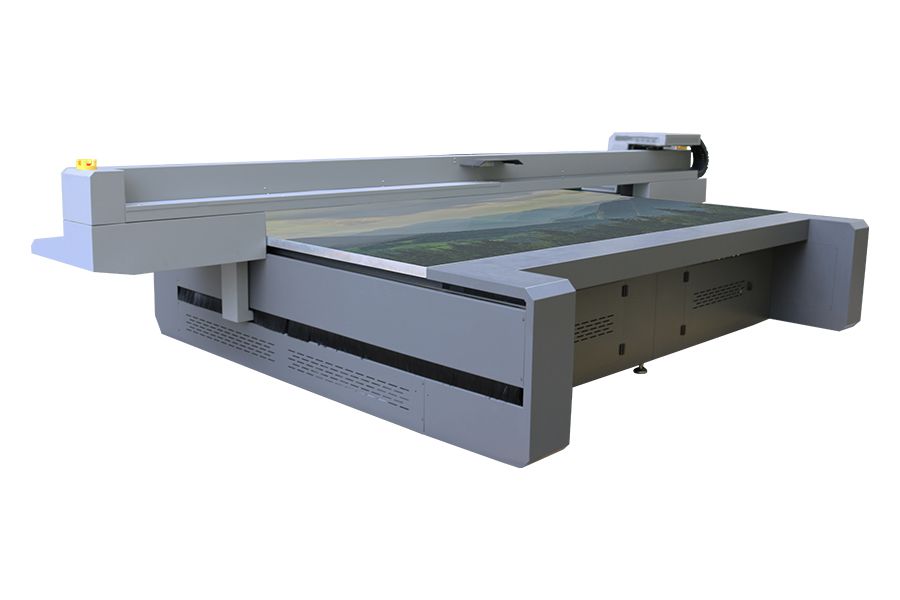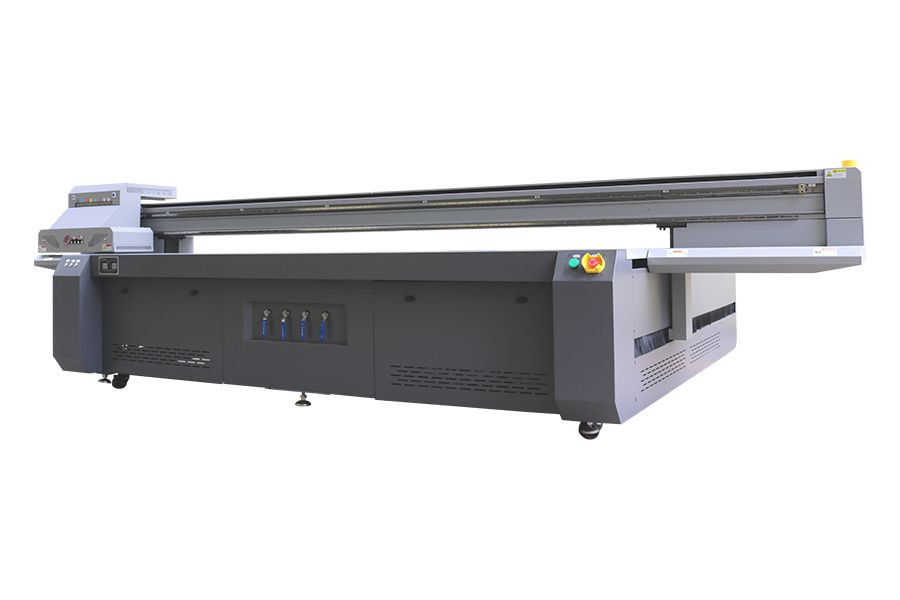 High precision production



1.Three servo driving, PLC motion control system.
2.High precision production.
3.More convenient and quick printing than other tranditional printings.
4.Easy to adjust the speed and printing quality.
5.With high-precision and high-sensitive electric detector, accurately control product position.
6.Independent Ink temperature control system.
7.Suitable for many kinds of flat materials.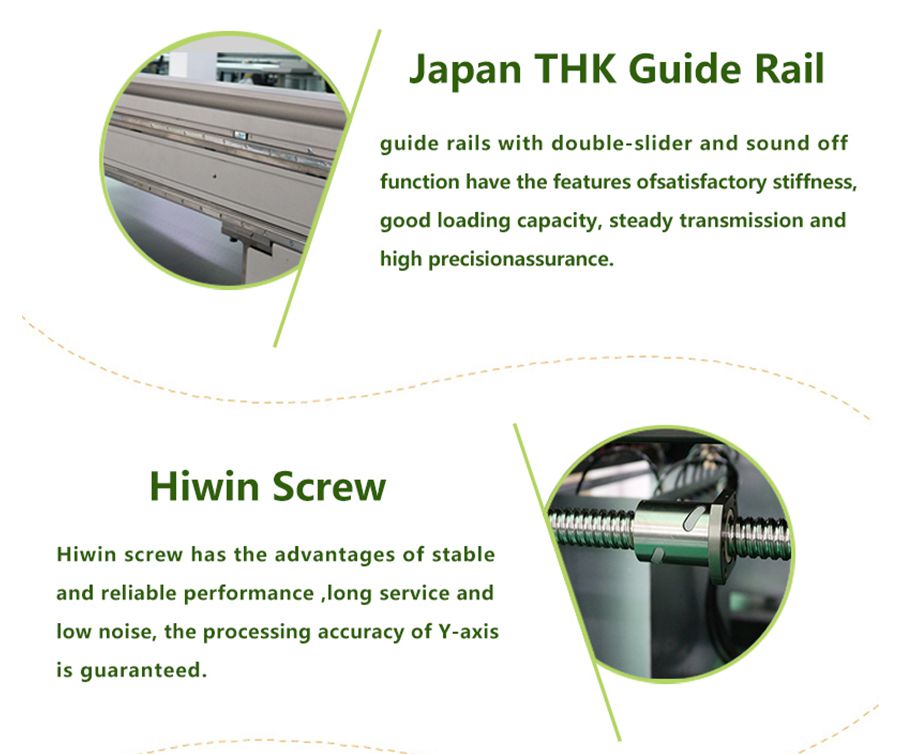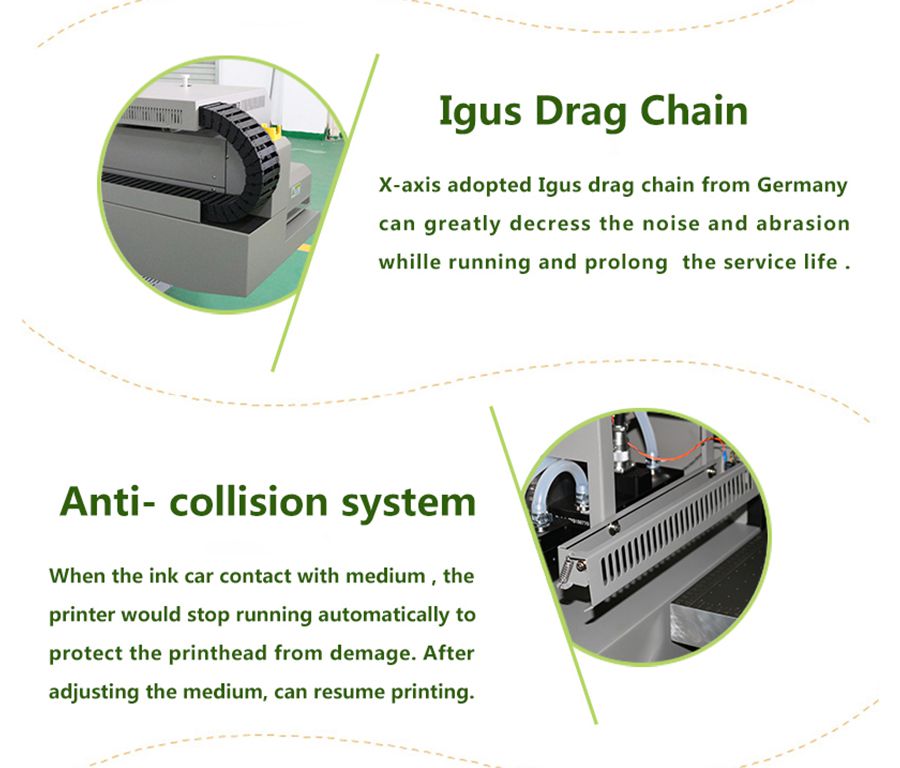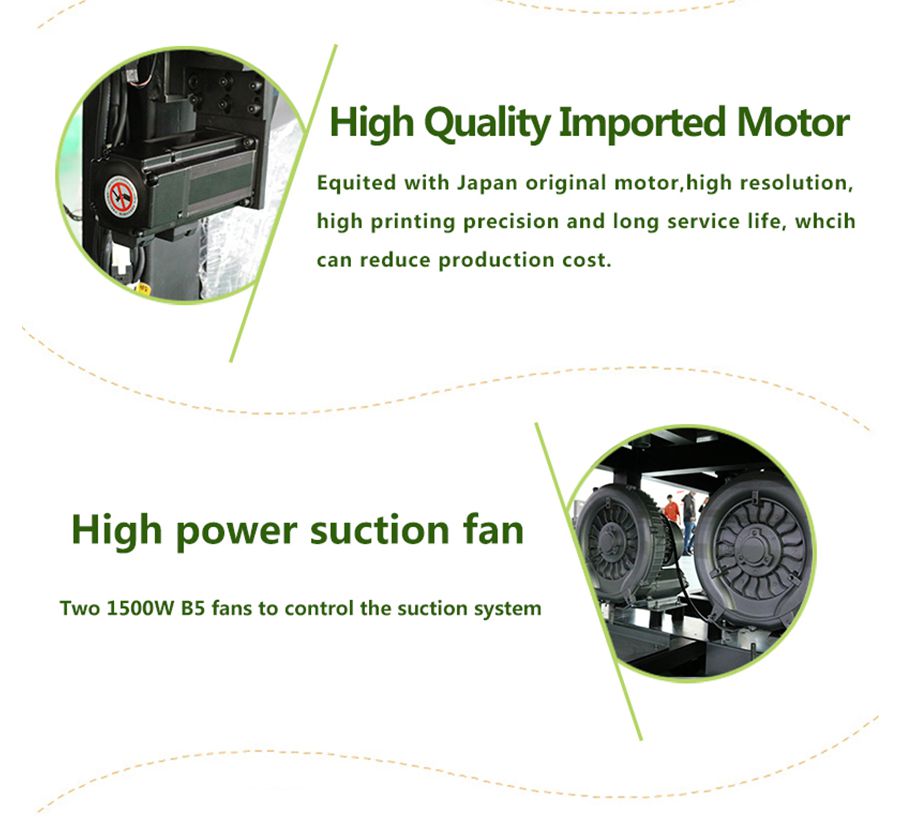 Suitable to phone case,glass,ceramic tiles,wood,daily products, hardware etc.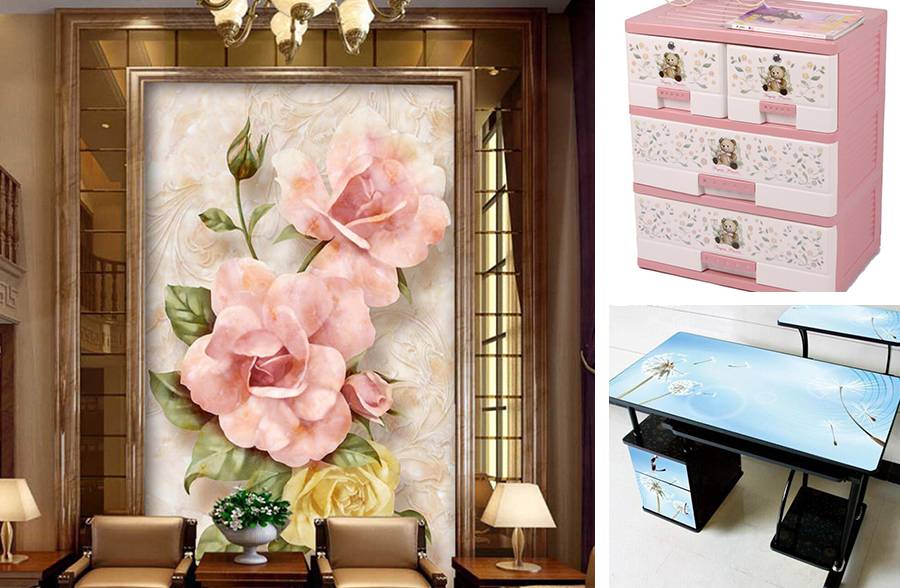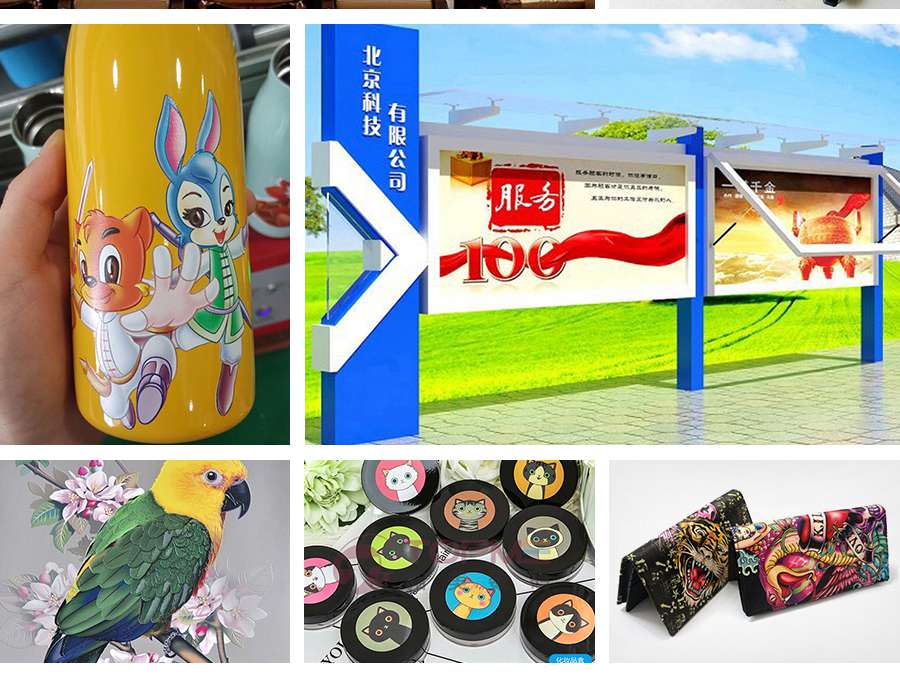 Display of printing process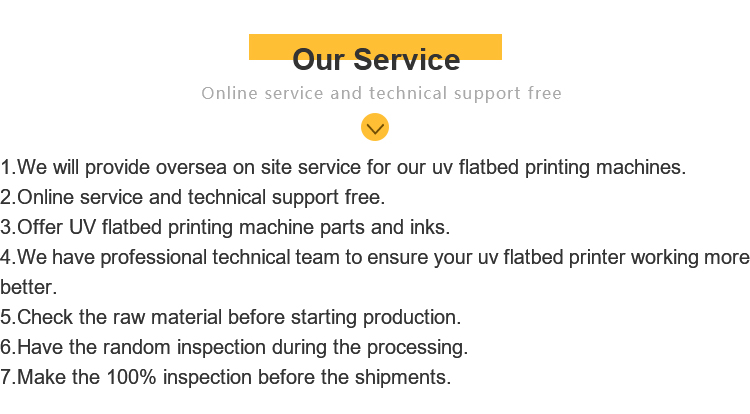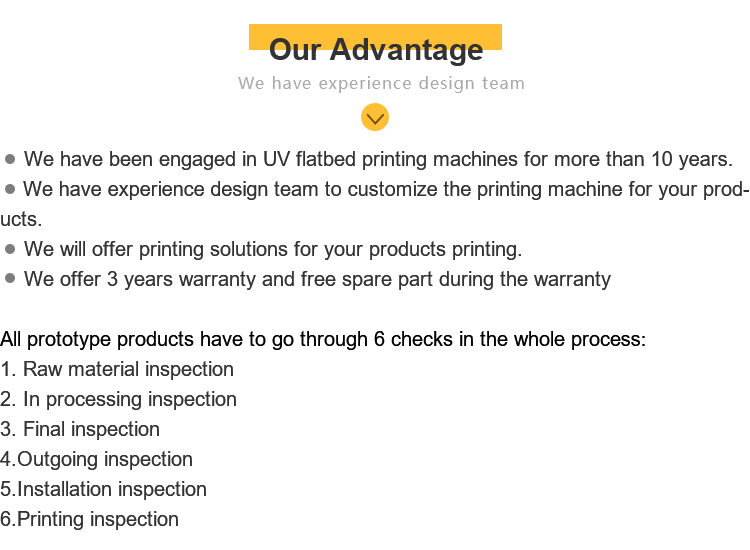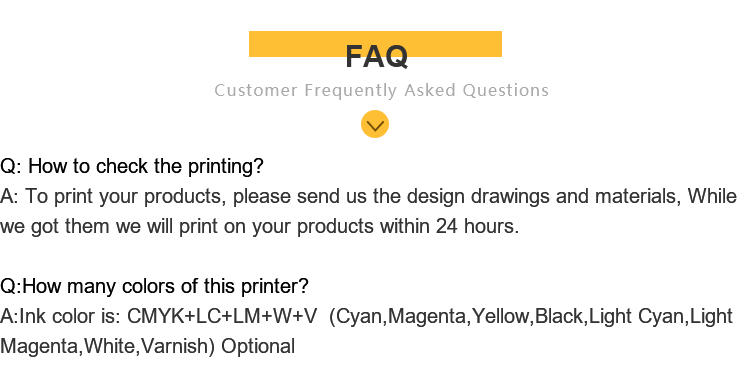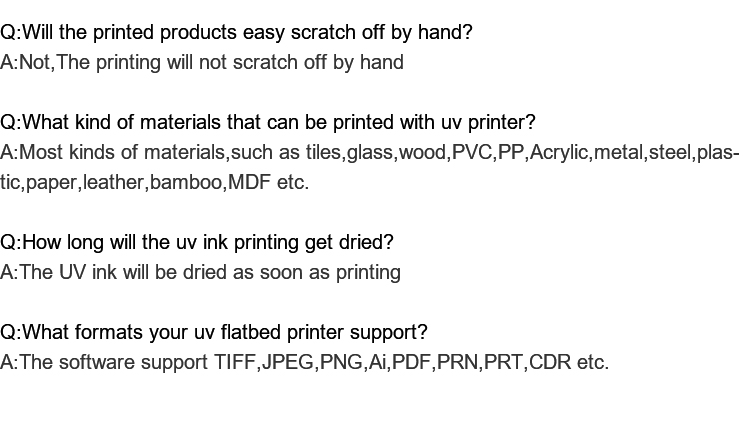 If you have some problems about UV 3220 Pro New Flatbed 3D Digital Uv Printer For Glass Printing, or want to know more details about UV printer,UV led printer,cheap UV printer,affordable UV printer,best UV flatbed printer 2019. Welcome to contact us!
Looking forward to your inquiry.
Model No.
UV3220 Pro Uv flatbed printer
Features
*With Printer data Ethernet Switch to protect printhead
* Hydraulic anti-collision system.
* Auto height measurement
* Positive pressure Auto cleaning system
* Auto adjustment of deviation
* Platform:Aluminum Vacuum absorption platform
* Dual negative pressure ink supply system
* Aluminum double filter ink box
▲ Beyond independent thinking, the three-axis servo integrated in the same seat
▲ Built-in motion controller and timing logic controller
▲ Multi-axis synchronous interpolation control instructions in the internal synthesis, a high degree of synchronization
▲ Advanced gantry synchronization control
▲ Flexible internal location editing mode
▲ Built-in G code interpreter, extended action command source
▲ Flexible electronic cam (E-CAM) function
▲ Strong full-closed-loop control function, improve mechanical terminal positioning accuracy
Materials to Print
· Metal, Plastic, glass, wood, Ceramics,PVC,Steel board,Paper,Acrylic, Leather, etc.
UV Curing System
LED UV Light (Water Cooling system)
Printing Direction
Smart Bi-directional & unidirectional Printing Mode
Print Resolution
Low Dpi: 360*720dpi 60M2/hr depending on printheads
Standard Dpi: 720*720dpi 30M2/hr
Hi-def Dpi: 720*1440dpi 15M2/hr
Max Dpi:1440*2400dpi 8M2/hr
Max. Print Format
10.5 ft*6.56 ft (3200x2000mm)
Print Height
0-10cm (Accept customization up to 40CM)
PrintHeads
Japan Ricoh Gen5/Gen6 PrintHeads
Print Method:Piston Pusher with metallic diaphragm plate
Number of nozzles:1280 (4*320 channels)
Compatible ink:UV,Solvent,Aqueous,Others.
Operating Temperature Range:Up to 60℃
Temperature control:Integrated heater and thermistor
Jetting Frequency:Binary mode:30kHz / Grey-scale mode:20kHz
Drop Volume:Binary mode:7pl / Grey-scale mode:7pl-35pl
Grey-scale:Achieves excellent gray scale rendering with 4 scale per dot
Variable drop volume capability:Multi-drop capability
No. of Printhead
2/3/4/5/6/8/16 pcs one pcs printhead with two color printing
Print Software
Think SAi PhotoPrint DX or DX Plus
Machine Chain
German IGUS muted Chain
Steel Lead Screw
Taiwan Hi-win Muted 35MM Stainless steel Lead screw
Linear Guide
Japan THK Muted Stainless steel Linear Guide
Motor
Servo motors
Servo System
Imported servo control system
Machine Beam
Tempered hardening steel beam
Operation System
Microsoft Windows Win7/Win8/Win10
Interface
USB3.0 Or optical fiber transmission Port
Languages
English,Other language available
Ink Colors
CMYK+LC+LM+2W+2V (Cyan,Magenta,Yellow,Black,Light Cyan,Light Magenta,White,Varnish)
Ink Type
UV LED ink
Ink Supply
2000 ml/Bottle Negetive pressure continue ink supply system
Height Adjustment
Automatic with Sensor.
Driving Power
110V/ 220V/380V
Power Requirement
50/60HZ 220V(±10%)<5A
Environment
20 ~ 28 ℃ HR40-60%
Power Consumption
Max.7500W
Ink Consumption
15ml/SQM.
Working Environment
18-28 degrees.
Gross Weight
2180Kg
Machine Dimension
W4700*L3700 *H1400mm
Packing
Wooden Case
Case Size
5200*2300*1600mm
Certificates
CE,LVD,EMC,MSDS.
Shipping
3~7days lead time. By Sea
Delivery & Service
Timely delivery each time. Provide reliable service and responsible for each customer with each product. Our target is to satisfy every customer with the best service.